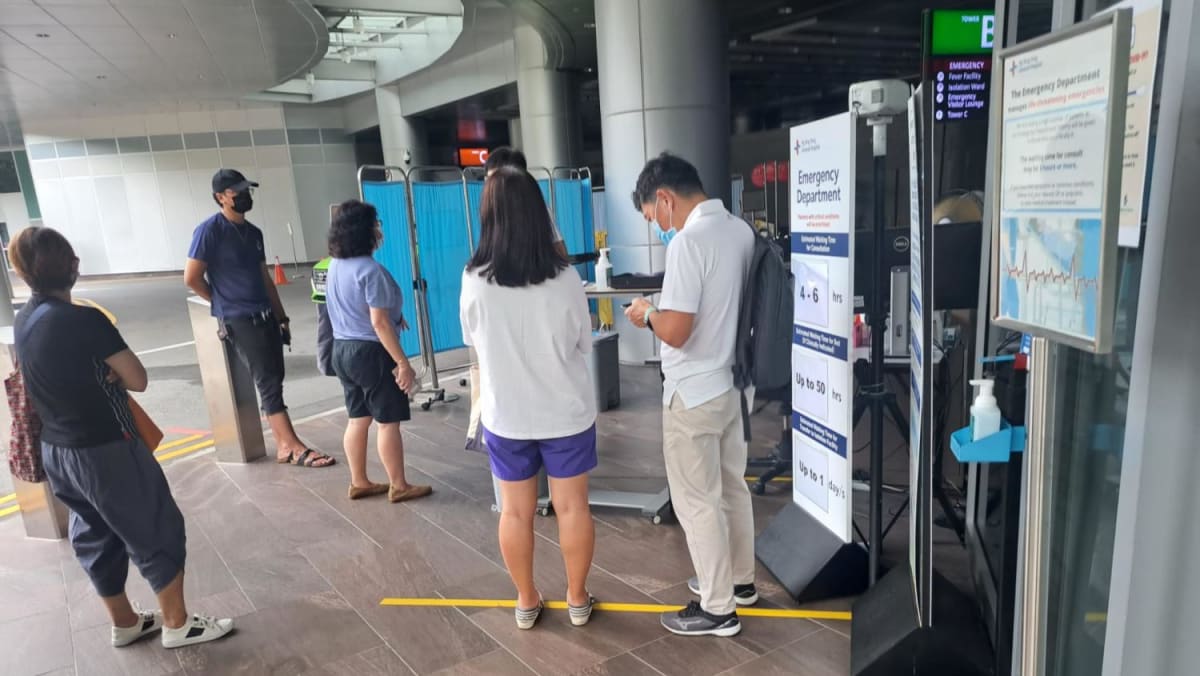 Long wait times and travel to medical appointments are a drag. Despite advances in medical technology and science, making an appointment with your physician or seeking medical care remains utterly unchanged. According to the MOH, wait times, this past week at Changi General Hospital ranged from 12 to 24 hours. There are many reasons why it takes a long time to get admitted to a hospital but two main reasons are staff shortages and an increased patient burden on the entire health system. One solution to decrease wait times is to use telemedicine appointments for non-emergency cases. This will free up time for hospital staff to focus more on critical needs and you get to see a doctor quickly and at your convenience.
What is Telemedicine?
Telemedicine or telehealth lets your healthcare provider care for you without an in-person office visit. Telehealth is done primarily online with internet access on your computer, tablet, or smartphone.
There are several options for telehealth care. You can talk to your provider live over the phone or via video chat. It's possible to send and receive messages from your healthcare provider using secure messaging, email, and secure file exchange. Also, using remote monitoring your provider can check up on you at home and stay informed about your progress.
Telemedicine saves you time
Everyone knows that seeing a practitioner in a clinic may mean taking more time off from work and spending time away from family and friends. The time limitations in our busy schedules can be enough to avoid medical appointments altogether. This alone can shift the focus of medical practice from a proactive to a reactive one. Rather than scheduling regular check-ups, patients may only seek care when they are sick or in any other acute situation.
With telehealth, patients can see a provider using a live video and audio feed from a cell phone, tablet, or computer. From a clinical perspective, a provider can collect health data from wearable devices such as wristbands or smartwatches that capture heart rate, physical activity, sleep, and even mood. Home blood pressure machines are also standard and fully automated making collecting blood pressure information simple and easy.
When should I use telemedicine?
Telehealth is perfect for any appointment when a physical exam is not necessary.
Some examples of these situations are:
Mild cold, flu, and Covid-19 related symptoms
Follow-up appointments for chronic disease management
Discussing test and lab results with your provider
Medication refills
Mental health visits
Parenting and pediatric advice/education
When should I see a healthcare provider in person?
Live video technology is undoubtedly useful and convenient for many minor conditions, but it has its limits. There are many situations where in-person medical visits are encouraged. In-person visits allow a practitioner to perform a physical examination and use in-house clinical equipment to run tests and provide the care you may need. Certain symptoms specifically will require an in-office or emergent visit to manage.
Some examples include:
Difficulty breathing
Chest pain, especially pressure in the center of your chest
Any blood found in urine, vomit, or stool
Any new onset of confusion or behavioral changes
Weakness or numbness on one side of the body
Any uncontrolled bleeding or major physical injury
Active labor, obstetric emergencies, or pregnancy complications
Fever lasting longer than three days
Any unexplained weight loss
Meeting your primary care physician in person is still essential to your well-being. If you need an annual wellness exam, vaccinations, or have health concerns that can't be addressed virtually, make an appointment with a provider at their office as soon as you can.
For all other concerns, Singapore has some of the fastest internet speeds in the world, and telehealth has never been more convenient. If you're interested in speaking to one of our doctors via telemedicine, sign up on our platform today!
Enjoyed the article? Check out our other English posts here
References
https://worldpopulationreview.com/country-rankings/internet-speeds-by-country